BLOG
---
An Aussies Cricket Treat
Jun 23, 2017
As the Gask family draws closer to departure from ten or so years in England, the fondest memories and experiences become foremost in our thoughts and hearts. As a 'not as regular as I would like' member of the local cricket club in Sutton Veny my involvement there will be one of those memories having given me the chance to relax and enjoy life outside racing with a great bunch of blokes.
Sunday the 25th of June, the birthday of legends I might add, sees the popular annual Heytesbury & Sutton Veny CC vs Australia House cricket match. At the picturesque home of H&SVCC, the match will take place adjacent to St John's Church yard in Sutton Veny where over 140 ANZAC soldiers and nurses from the First World War are laid to rest.The village was home to No.1 Australian Command until after the end of the war with the surrounding area home to thousands of ANZAC troops. No.1 Australian General Hospital, now Sutton Veny House, was established as soldiers returned from service to recover and prepare for a return home. Sadly, over 100 of those buried here died as a result of the Spanish Flu pandemic which reached England in 1918. The church yard is beautifully maintained by the Australian War Commission and forms an important part of village life where the Australian ties have continued.
You can read more about the ANZAC history in the area HERE.
The link between the ANZAC'S and the village has remained strong and the annual service is an important day for the village and Australians in the area. Kerrie has proudly carried the Australian flag several times for the service, a huge honour. The Primary School, where our three attended, next to the Churchyard carries the class names of Auckland, Brisbane,Canberra, Darwin, Elliston, Geraldton and Nelson, leaving no doubt to the significance of the ANZAC connection.The school also holds a moving ANZAC service which has been covered back in Australia by the ABC, a must visit for any Aussie travelling in the area. More can be viewed HERE.
The annual cricket match, originally inspired by then Australian High Commissioner Michael L'Estrange in collaboration with local bowling maestro Duncan Coe over sixteen years ago, began as a relaxed social match between members of Australia House and has continued since. However the typical Australian competitiveness is no doubt spurred on by the history of those who lay beyond the long on boundary wall and the H&SVCC team are fired up to regain the trophy which has proven rather elusive in recent years.
Visitors are very welcome to the ground, played on a pitch painstakingly manicured by 'Frosty' and for a small donation, drinks and a barbecue add to a family friendly afternoon of 'not' so first class cricket. The match will start at 11:00. So bring a chair and enjoy a day of cricket in a stunning setting whilst walking among significant WWI history. See you there!
Result to follow on Monday.
Jeremy
---
Rain Needed.
Apr 30, 2017
Runners tomorrow depend slightly on whether we get any decent rain at Bath. NEPTUNE STAR will head up to Beverley following a slight setback but she looks well and obviously needs to find a bit more but we are hopeful to see a nice run from her.
THE DETAINEE will need rain to run at Bath. This is one of those situations I think needs looking at having declared on firm ground which is unsuitable but a positive forecast of rain should see the track in good condition for us. However if the rain does not arrive and the ground remains firm we will not run and instead look at running at Musselburgh later in the week. He ran well last time and though he has been a little inconsistent he looks in good condition and should run well in a suitable race if he takes to the track.
FLYING BEAR is first up from a break and looks well but needs to find his old form to win. A drop of rain would help him also.
ZOPHILLY is the other runner and really needs to step up having been eliminated in a couple of events. We have been keen to get on the grass with her to give her a little more room.
That said, we haven't been able to get onto the grass here at Danebury with a six week dry spell rendering int too form to gallop. It would be nice if we can get a good drop of overnight rain.
Interesting development in Australia with a trainer challenging a race result after finishing second in a nice race where the winning jockey showed a blatant disregard for the whip rules there. I'm surprised this hasn't happened here before regardless of the rules. I have been sure if a trainer challenged a result where the winning rider broke the whip rules a court of law would surely uphold any challenge. Irrespective of what the rules actually are something needs to be done about a jockey blatantly breaking the rules. Unless the stewards get tougher on this nothing will change and the rules in big races will continue to be flouted. Disqualifying the horse will soon see an end to the issue that is a thorn to the general public. Of course discretion must be practised with some riders in the heat of battle only going over by one strike, i'm not suggesting this should result in disqualification necessarily but a clear breach as this one in Australia was should be straight forward. Why the Stewards didn't act on it themselves on the day is beyond me.
---
What Lies Ahead
Apr 11, 2017
Changes are on the way for Horses First Racing and by now I hope all the owners and connections are up to speed with what the future holds for the Gask family.
Recently an opportunity has arisen which has led to the decision to bring our time in the UK to an end later in the year. This decision has not been made lightly and one that evokes mixed feelings from sadness to excitement at what lies ahead.
We moved to Danebury early last year full of confidence and expectation that we could grow the business.Unfortunately, our arrival last season coincided with an illness among the horses, one that was ill timed given the hope of encouraging new stock to the yard. Thus, the numbers haven't increased in the manner we wanted and I was clear at the time of the move I had no desire to 'make up the numbers' and wanted to improve the stock to train and compete at the top level consistently.
More importantly however is an opportunity to return to Australia to train has arisen and though plans are still evolving it is very exciting for the family. It is likely, not in stone yet, that NSW will be our home and I am fortunate that we have some great support there setting things up to allow me to concentrate on the job here. I'll elaborate more on the move in coming weeks but for now there is plenty to focus on here with horses getting ready for the season.
We've had many highs and no doubt a few lows in our time here but will take home great memories and friendships from the 10 years. Horses like MEDICEAN MAN will be especially missed and have given us the chance to see the world, something that would have been unlikely had we have stayed in Adelaide. No doubt in the coming months there will be plenty of talk with friends and family on the great times we have had here. I have learned a great deal here in the 10 or so years training in the UK and my passion for racing is stronger than ever as a result. With a young family, it feels right to return to Australia now.
It's been a tough few days informing owners,friends, and staff of the move but we can now relax and enjoy our season ahead with business as usual until we wind things down at the end of July when several horses we have interests in will go to the sales. We would be hoping to keep most of the horses until then. A few of the staff have expressed a desire to come to Australia which is fantastic and we would be keen to give them that experience also. We have a fantastic group here and I would be proud to recommend any of them who want to continue in the industry here. They too have expressed a willingness to stay until we wind things up.
It's often the case that owners and staff are given very little notice but we thought it better to give all time to sort things out and they have been very good. The whole Cunningham- Brown family, owners of Danebury, have been very understanding and we will remain friends in the future. Danebury is a truly beautiful place and the history is something I have really embraced. It will be a sad day when we leave. Eamonn and Oriana Wilmott who originally bought us over and have been business partners since are fully behind us but no doubt feel a tinge of sadness that the last season is ahead of us.
It seems a bit premature, as we still have plenty to achieve this season, but I want to pass on our thanks to all those who have made us feel so welcome from the start, especially our past and present owners, friends and all of those industry participants from racecourse staff to the punters.
---
Saturday Preview 18/02/17
Feb 18, 2017
---
Preview 15/02/17
Feb 15, 2017
---
Sunday Morning Stables 12/02/17
Feb 12, 2017
---
Blog 08/02/17
Feb 08, 2017
---
Meydan Dubai Video Blog
Feb 02, 2017
---
It Was Emotional!
Jan 23, 2017
It's not often I get stuck for words in an interview after a race but my first interview immediately after the mighty win of Medicean Man in Dubai was unusually tricky as emotion started to get a hold. I think the significance of the win hit home when close up pictures of David's face appeared on the big screen during the interview. He and I have had many deep chats over the past months at various times and on various subjects as he struggled to get some momentum following his injury and the stables slow 2016.
Several people commented on the 'ballsy' move to put him up in Dubai and to be honest I had never even considered that aspect until afterwards. Principal owner Stuart Dobb had already mentioned the option to Eamonn prior to my call to him to get his thoughts on the matter so it wasn't a difficult decision. He was in great form, full of confidence, had ridden at the track before, provided a valuable claim and importantly knows the horse as well as anyone does. Some members of the press and public would have seen him very quiet over the past couple of seasons which is very true. What they didn't understand was the fact he missed a season due to a very badly broken leg and found it very hard to get going again. He also had ridden a number of winners abroad during last season which went largely unrecognised. David has worked very hard and is an honest and loyal team member and for him to be rewarded with the biggest win thus far for him was special.
My daughter Darcie is my biggest fan! She had saved up her money working weekends and holidays to contribute to a trip to see her beloved horse Medicean Man. She also is a big supporter of David and was mentioning the chance for him to ride some time ago.
Then there is the horse himself, the real star of the show. A horse who has given all of us so much enjoyment and experience travelling the world. I can't describe the respect I have for this horse. He is such a competitor and joy to work with. Like great human athletes, he has a way about him that only the good ones have. Every season, before every race, i wonder if this might be his last one. Any sign he doesn't want to race anymore and we would have no hesitation in retiring him. He is far from over and looks to be going as well as ever. As an 11yo, he thinks he's four and doesn't mind acting like it at times.
Add all this to the fact we had a difficult twelve months and the emotion did get to me. And boy was it nice to have that feeling.
On the local front things continue to roll along nicely. Hamish McGonagain showed he is on the up with back to back wins with a solid win at Lingfield. Geoff Potts ran a solid 2nd at Lingfield Saturday after pulling too hard following good runs on Friday from Trending and Fly True who filled the runner up stalls.
Jeremy
---
Busy Day Ahead
Jan 05, 2017
We are travelling north and east today as K'GARI SPIRIT heads to Chelmsford where she returns to the track from a break. She looks well at home and we hope she can show some of the promise she hinted at in her first couple of starts.
BORN TO FINISH looks to try and make it back to back wins and he looks to have come through his race well. It's not something i would normally do, backing one up quickly from a first up run from a break, but he looks well and it's a nice opportunity for him.
DASHING POET is a filly I do like and I am expecting her to be a nice filly in the future but is still learning though an inside draw should see her getting a nice run in transit so I am interested to see how she can run.
ROSEALEE is a bit of a favourite of mine, so honest and gives everything all the time which I love in a horse. She has also drawn well and though she can be expected to come on for the run I hope she can make a nice return which leads into a productive winter.
NEPTUNE STAR is a newcomer and will need the experience. She is a nice type of filly but can get herself a little wound up so David's brief will be to keep her as relaxed as he can and let her enjoy the experience. She will likely want further in time but she will get some valuable experience today and hopefully she can give her owners something to look forward to in the future.
In summary it's a day when I could see a few running into the placings at odds with Born To Finish the obvious best chance. Good luck to connections.
Another couple of nice runs yesterday with MACKSVILLE running a nice second, just finding one better on the day but he is progressing well and we will have a think about whether he has a little break now or continues on.
DOMINIUM ran a lovey race and was unlucky not to finish closer, having to switch out mid straight before running on well. It was nice to see him have things go his way and there looks to be life in the old boy yet.
---
Good Riddance 2016!
Jan 01, 2017
Bless BORN TO FINISH who played his welcome part in giving two fingers to 2016 with a nice win at Lingfield for the Crowd Racing Team, one that was well overdue! It has been a very frustrating year for them, as it has for us, and I can't help but feel a great relief to have got them on the board. I am looking forward to a better year for them as they are a good bunch who have remained positive, something not always easy in this game. Kerrie had a wonderful day yesterday seeing the fun the owners got out of it, I can honestly say the thrill we get out a winner is seeing and hearing the joy it brings to the owners.
From a personal perspective I feel every owner's disappointment when a horse fails to perform and though 2016 started off well it failed to deliver my expectations. Moving yards is never an easy transition but a nasty virus gripped us in June and I must say I was probably a little slow to react and identify what was going on. From there it was a case of doing our best to run the ones we thought were healthy which harder to diagnose that it seems, where bloods were proving very misleading.
The openness of many trainers about this illness that seemed to affect many parts of Europe was a first for me. Normally a trainer is very private and secretive about any possible illness in the yard for fear of an exodus of horses and the usual price paid with limited orders at the sales. Sadly we haven't avoided this ourselves with numbers down on what we had hoped while we waited for the health to turn around. Nothing attracts owners and horses like winners and though we have done our best to keep all informed it has been difficult. Injuries and illness are part of racing, in fact part of sport in general, we do the best we can to get horses at their best to the track in peak condition and it's always nice to get the supportive messages from those who understand the challenges. I thank those who have remained supportive and understanding during this difficult year.
So we turn now to 2017 and a much more positive outlook. Yes we might be a little down on firepower to what we had hoped by way of young horses but the focus will be on health and consistency which, i am confident, will deliver the results.
We saw our first horse head down under to Australia, where FANDANGO joins Archie Alexander and I am hoping this is the first of many to travel abroad in the future as I really believe the globalisation of racing is the way forward and to race horses where best suited. It can provide great experiences and opportunities for horses and owners alike, something the owners of Fandango I am sure will appreciate .ANGLO AUSTRALIAN RACING is something that has had to suffer the difficult year and I have no doubt if health was better they would have had a great year, instead we were caught a little behind but I firmly believe that will be made up this season. I am very eager to develop this concept and urge you to have a look at the website Anglo Australian Racing if you are interested in a more long term exciting opportunity.
CROWD RACING has developed and it has been a work in progress during a very difficult time. It isn't easy managing large numbers of owners who vary greatly in experience and expectations from being involved in racing directly, many for the first time. Craig is working hard to please and understands the frustrations but hopefully the win yesterday can get the ball rolling. I thank those who have remained supportive and really look forward to them getting more results this year.
I hope the introduction of MiStable has added to the experience for owners. I will continue to develop this part of the communication and may even further expand the service with more educational videos which I experimented with this year. I enjoy doing them but they do take time and it is always good to get feedback in order to confirm whether it is something people like. There have been a few teething problems with some peoples servers failing to accept the longer audio's and video's but I hope we are on tap of that and I urge anyone who is not receiving regular updates to contact us to make sure the notifications are not inadvertently switched off. I gather there may be an APP for owners coming to the service to compliment it.
I am also going to start toying with PERISCOPE live video. Yes it could be risky with live video stream but if you are interested in what I might be up to you are welcome to join the HFR team there. Just download the app and look for me there. I will look at doing live blogs where people can ask live questions. Just for the record I will not be able to necessarily give out any private information on some owners horses if they so desire which is understandable.
I remain very positive about the year ahead. We have work to do to get numbers back on track and the horses will have to do their part on the track themselves. I hope everyone has at least gained some understanding into the challenges of training horses and indeed, horse ownership but hope you'll join me again on another journey this year. Thanks for your support and let's hope for a successful and more importantly, healthy 2017!
Jeremy
---
Frustrating Past Week
Dec 19, 2016
It was all over at the start for FLY TRUE when the winner jumped right on leaving the stalls and cut her out, forcing her back further than we had wanted. This was followed by more pressure from the outside compounding thje problem but she hit the line well and remains in good form. I will have a think but there is a good chance she will back up on Thursday.
FABULOUS FLYER ran very well Friday night at Wolvs and showed another string to her bow by getting back from a wide draw before running on very strongly in the straight, albeit in a weak event. She should be competitive during the winter.
ZOPHILLY is a work in progress and the main aim was to see her enjoy the run rather than race to keenly. She has pulled up well and hopefully she will have gained some confidence and take a step forward next time.
CONDAMINE was another frustrating run where he got back well out of his ground at Lingfield in another slowly run affair. His closing sectionals were good and i'm convinced we haven't seen the best of him yet.
Tomorrow FLYING BEAR and DREAM RULER head to Kempton and need things to go their way to get the job done but both are in good form at home and with luck in running should run well.
---
Change Of Luck Wanted For WOlvs
Dec 10, 2016
Off we head to Wolverhampton tonight with BEAUDEN BARRETT and MACKSVILLE who are looking to turn the tables tonight after very solid runs previously. MACKSVILLE has hampered at the start from a tricky draw last time and found himself much further back than planned. From pole position he should sit handier and get a nice run into the race and we would be hopeful he can run well.
BEAUDEN BARRETT has run very well recently but isn't getting any favours from the draw with another wide one. I'll leave things to Richard to assess at the tricky 7f start and if he gets the right run in transit i could see him going close.
---
Hopes At Wolverhampton Tonight
Dec 02, 2016
FLY TRUE was impressive at Kempton on Wednesday night under David Parkes. Dropping back to 5f looks to have made a difference as has the application of a hood. She has been too keen previously and the faster pace of the 5f race helped her relax and get home strongly.
Tonight we look to have a couple of chances with MACKSVILLE and CONDAMINE off to Wolverhampton. The former steps up in trip which I am hoping will help as he is bred to handle so he just needs to improve for that step up and he could be competitive. CONDAMINE ran very well first time out at the track and showed a good attitude. He looks to be the one to beat and hoping we can have a good night.
---
Debut Anticipations
Nov 29, 2016
SPARKLING COSSACK makes her debut at Kempton for Crowd Racing and it will be interesting to see her on track. In what looks a nice race for her to start off in she should derive a deal of experience from the race and will come on for it. That said she is quite forward at home and has done everything right leading into this.
PORTLAND BELLE makes a long awaited visit to the track having had a few minor setbacks which have held her up until now. She is a rather backward sort and I expect her to need the experience as she is a very laid back sort who only does what she had to at home. This is not unusual for the sire and she is entered for the sales the day after so she needs to show a bit!
FLY TRUE has been a disappointing horse who has always promised more at home. I have had to throw a little caution to the wind by dropping her right back in trip but she can be very keen so it more of an educational approach to see if she can settle better in what should be a much faster pace to chase.
CUBAN QUEEN found herself in the wars last week where she was galloped on mid race which left quite a nasty cut to her back leg, ripping a shoe off in the process. Sadly she didn't get her chance to show her best as she is off to the sales on Thursday.
---
Cuban Queen Returns
Nov 24, 2016
CUBAN QUEEN returns to the track after a decent rest and looks to have found a nice race to start off in. She is entered for the mares sales next week so we are hoping for a good result to maximise her value for the sale. Her form was mixed last time but as he has worked well and looks in good condition for this. She has drawn well and being an apprentice race for under 25 winners there will be some inexperienced riders among them.
FLYING BEAR ran up to his best on Saturday and only found one better who looked to have a bit in hand in what turned out to be a race devoid of the earl;y pressure we were expecting. It is not always straight forward trying to read the pace in some of these races!
We will have a quiet weekend and things start getting busier with plenty of entries going in next week and from there things will be a little more exciting.
---
Hopes For Flying Bear At Lingfield
Nov 19, 2016
FLYING BEAR heads to Lingfield this afternoon and looks to have a good chance to continue the good form of the stable. Following on from last weekends win of BEAUDEN BARRETT at the same venue, the race sets up pretty well on paper with plenty of early pace on offer. He will have to remain in touch to give himself a hope of finishing over the top but he looks in great order this morning as he loads onto the lorry and we would be hopeful of a promising run.
The yard will start getting a little busier in the next couple of weeks as most of the horses had a relatively easy second half of the season but they collectively look to be really coming back to themselves and we would be expecting a strong finish to the year in general.
We said goodbye to FANDANGO this week as he embarks on his journey to Australia, joining the powerful OTI team who have proven track record in importing stayers from this neck of the woods and I am looking forward to following him with interest.
---
Medicean Man Heads To Ireland.
Oct 21, 2016
Medicean Man takes on a quality field at Dundalk Friday night in the Listed Mercury Stakes over 5f. In what looks a hot race on the all weather he has drawn well in stall 6f and looks to have great each way chance.
He travelled over very well as usual and has settled in well at the track. Ronan Whelan takes the ride and if he can remain handy enough to the speed he should finish strongly as usual.
Tripartite heads to Newbury this afternoon in a competitive race but at his best he should acquit himself well. The drop back to 7f should suit and he has already run well at the track.
---
trending and Dream Ruler To Kempton
Oct 18, 2016
TRENDING and DREAM RULER sadly are forced to clash tonight at Kempton as both look to return to form. A line can be put through Trending's last run and I would expect to see a better effort tonight. On form, Kempton doesn't seem to suit him but over this trip it shouldn't pose too many issues though it is still riding a little slow which isn't perfect for him.
DREAM RULER ran well enough last time and this track and trip should suit though he has proven a little hit and miss. The odds of the two probably don't fully reflect the chances as i think there is less between them than the odds suggest though the way the race is run may govern Trending's chances.
Tomorrow BEAUDEN BARRETT makes his debut after being held up on a couple of occasions. Though the hold ups have been nothing serious I was hoping to have him out much earlier as i do like him but perhaps expect him to be looking for a little more ground later on.
---
Chelmsford Hopes
Oct 10, 2016
FLYING BEAR and DOMINIUM head to Chelmsford City tonight and both look to have nice each way chances on paper. The former has drawn poorly and is going to need plenty of luck but he looks very well and should give a good sight if things fall his way.
Dominium is as honest as they come and ran very well last time. He always runs well and in a competitive little race he looks some value at the price to sneak into the places.
Tomorrow MUST BE AMAZING heads to Wolverhampton and the filly by Foxwedge will learn from the experience but is a nice filly who I am hoping can go on to betetr things in the future. She is owned in Australia by Peter Katelanis and Darren Thomas, an old school sporting rival! Darren was a good cricketer and footballer who trained on better than I did! Both Peter and Darren have been having a great year in Australia as owners so it will be nice to try and keep the momentum up for them here in the UK.
FANDANGO ran a lovely race at York on Friday finishing 5th in a strong 3yo Handicap. He is progressing nicely but it remains to be seen whether he'll have another run this year. I think he would be perfect to go to Australia and that might just be the direction he takes next year.
---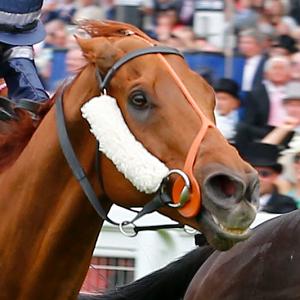 Life In The Old Man Yet!
Oct 06, 2016
What a run Medicean Man put in at Ascot on the weekend and he looks to be in great form still. I was rather put out, let alone what he himself thought, at the comments in the Racing Post suggested he'd seen better days and I was so gutted that he couldn't get his nose in front. It remains to be seen what the plan is now but Dubai could be an option again. What a legend of a horse he is.
It's was a disappointing couple of runs during the week with Keyman showing a distinct dislike to Brighton and Booborowie spent more time gawking at his surroundings than he did on the race having found himself in front at his first run on the all weather.
Fandango faces a tough task tomorrow at York in a strong handicap but I don't think the race was run to suit for him last time and he shuld handle the step up in trip on a firmer surface. He has had a long season but he seems to be in good form so if he can make a step up and run into the frame i'd be ecstatic. He will be a nice horse next year.
---
Medicean Man Hopes For a Dry Ascot
Oct 01, 2016
MEDICEAN MAN heads to Ascot today but the weather looks to have had its say with heavy rain falling as i write this. He is definitely more at home on a faster surface and we will have to have a look at the conditions before deciding on plans. It being Ascot, it drains well and he has handled rain affected ground there before so we can go with some hope of a nice run provided it doesn't get too soft.
---
I Can Feel The Wind Changing.
Sep 25, 2016
It's certainly been a rather frustrating time lately as we have found ourselves getting over the virus that has been so publicly sweeping the country, and indeed Europe with France being badly hit. Unfortunately it's one of those things and can happen with the free travel of horses throughout the world these days.
The frustration with this one has been it has been very difficult to get a handle on how they are effected with temperatures largely not changing and the horses remain in great health outwardly. However when they are put under pressure the lungs show the issue and they just can't finish. Scoping after gallops has been the main test and has proven the most reliable.
However I think we are coming out of the woods now and the yard is generally in good health now. We have taken the option to give a number iof horses a break during this period which will see them back in the winter nice and fresh.
Having spoken to many trainers and reading and hearing the interviews it has been a difficult year for many trainers and it's at times like this we are thankful for a loyal and understanding group of owners.
FANDANGO heads to Epsom today in a very open race. I am hoping the ground remains dry as this will suit him buit he is a horse on the improve and should run well if he gets the right conditions.
MAJOR CRISPIES reared as the stalls opened yesterday and found himself with a hopeless job ahead of him and did well to finish where he did. There is a nice handicap in him i think.
Great to see Joe Fanning earn a Group1 yesterday. He hasn't ridden for me much at all but i have always found him to be a most thorough jockey who rarely makes a mistake. He also seems a lovely guy who is always one to say hi whenever he passes. I can't believe he hasn't won one before so it must be a relief to him to check that one off.
---
Quiet Week Ahead
Sep 09, 2016
BOOBOROWIE didn't take to the intricacies of Epsom yesterday and it was clear after they had gone a furlong he wasn't enjoying things. As his first run in a handicap it probably wasn't a great choice of track on my part but he is better than that and will bounce back.
BORN TO FINISH ran well enough last night at Chelmsford and was arguably a little unlucky not to finish closer. He was hampered in the straight and looked as though he would run into the placings at that point. We have had some issues with his wind and it is likely he will now go and have a wind operation to try and correct things. Hopefully this will bring about the improvement as we see far more from him than he is delivering on the track.